I'm a user experience researcher and designer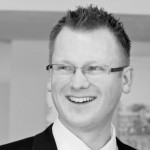 I'm a user experience researcher at heart with a love for all things design, technology and product.
I love to create engaging and usable experiences across web, intranet, kiosks, mobile devices and many more besides.
Over the course of the last 10 years, my experience has covered many different aspects of the user experience research and design lifecycle:
Planning and scoping UX projects within 'Lean' and 'Agile' contexts.
Executing user research by means of contextual inquiry methods.
Analysing and synthesising research to develop user personas.
Designing and iterating concepts.
Producing low/medium/high-fidelity prototypes.
Facilitating usability studies.
Working iteratively with development teams through to implementation.
Measuring success.
I've worked with a wide range of e-commerce, gaming, e-learning and transport clients. Currently I'm working within the finance sector, specialising in the user experience research and design of transactional banking applications.
If you'd like to learn a little more, check out my project experience. Alternatively, you can always get in touch and we can have a chat!
---
This website is a constantly evolving work in progress.