I collaborate with companies from all over the world to make their user experiences great.
If you're working on a new or existing website or application, and you'd like my help in making it usable, useful, and desirable, then get in touch.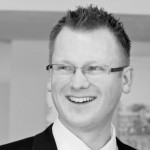 Without question, the most important consideration when designing a website, product or service is the end user. This is why, in all my projects, I start with user research to gain deep insights in order to understand behaviours, motivations and goals. I then translate these research insights into designs that meet the user's needs.
My work covers a wide range of e-commerce, gaming, e-learning and finance across web, software, intranet, tablet and mobile devices. I specialise in user experience research and design of enterprise applications.
As both a researcher and designer, my work covers all areas of the user experience lifecycle. For a list of the types of work I do, take a look at my Consultancy Services.
Alternatively, you might be interested in exploring my pre-packaged UX offerings…
Usability Focus is a detailed expert review (sometimes called a heuristic evaluation) of your website or application, the output of which is a prioritised list of actionable fixes and proposals for improvements to your design.
Design Focus combines the expert review covered in Usability Focus with detailed design outputs and specifications. Designs are provided in the form of user journeys and wireframes.
Want to chat?
If you'd like to learn a little more, check out my project experience. Alternatively, you can always get in touch and we can have a chat!
This website is a constantly evolving work in progress.