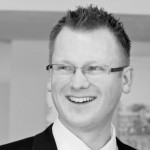 My name is Chris McQueen. I am the Director of User Experience and Service Design at The UX Agency. I work with the most talented dedicated and experienced UX specialists in the UK to solve problems through evidence-based design.
Our process includes a blend of generative user research, strategic definition, concept development, interaction design and validation by way of usability testing. I work with teams from early product concepts through to implementation and optimisation.
If you're working on a project that you want to be usable, useful, and desirable, then get in touch!