Background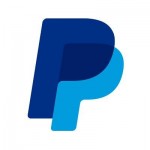 Transactional UX design is key to PayPal's success. PayPal is a globally recognised payments facilitator with a presence in 193 countries and it continues to develop new tools for both customers and merchants.
In 2011, PayPal hired me to focus upon the transactional UX design of their highly anticipated credit products. In particular, my work focused upon "PayPal Instalments".
The images displayed in page are intentionally small. If you'd like to learn more, then please get in touch.
Topics
Localisation (Americas, EMEA)
User Journeys
Concept development
Prototypes
Project Description
The transactional UX project was a particular highlight for me due to the breadth of what originally appeared to be a very simple proposal, that of paying for large items in instalments. Whilst conceptually easy to grasp, the complexities came in it's presentation and localisation. As a result, I worked closely with Product Management, Marketing, Content and Legal teams in order to ensure a fully compliant product offering.
The first step in ensuring the product met customer needs, merchant needs and legal requirements was to generate a robust set of user journeys. Each journey was analysed by team leads from across various EMEA regions to form a set of country specific requirements. A user journey framework was established from which localised 'instalment application' variants could be created. Finally, I validated each flow with legal and compliance teams from which they were able to provide me with the content specific requirements for each step in the instalment application process.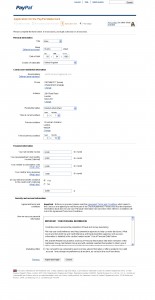 In parallel to much of the content focused iteration, I worked closely with US based UX design teams to formalise the overall design concept. PayPal has long established design patterns in use, so much of this work was to validate whether these patterns were fit for purpose. However, given that PayPal were also undertaking a site-wide redesign (launched in 2013), we were able to thoroughly update and iterate upon much of the design framework.
Finally, prior to validating my design through usability testing, I produced a number of prototypes using the Axure RP tool. Each prototype was used during user testing facilitated by PayPal's global usability lead. Feedback was incorporated rapidly and iteratively into the design as subsequent usability test rounds were peformed.